Ford Battery Service & Replacement Information
Is your battery dying or in need of service? Find out by watching this video!
Car batteries are one of the most important components on your vehicle, so make sure to maintain yours. If it has been a while since you've had your battery checked, don't wait any longer. Schedule your online service appointment right away, and let the technicians at our state-of-the-art Grand Prairie Ford service center take a look at your battery to ensure everything is running the way it should.
If it does need to be replaced, you'll be happy to know that we offer a wide range of affordable car battery prices on top brands. Keep reading to learn more about battery maintenance.
How to Get the Most Out of Your Battery
Typically, batteries will last anywhere from three to four years. However, no matter how new your car battery is, cold and extreme heat can wear out a battery prematurely, which is one of the many reasons why you should have your battery inspected for any problems at least every 3,000 to 6,000 miles.
There are many simple things you can do to get the most out of your car battery, including: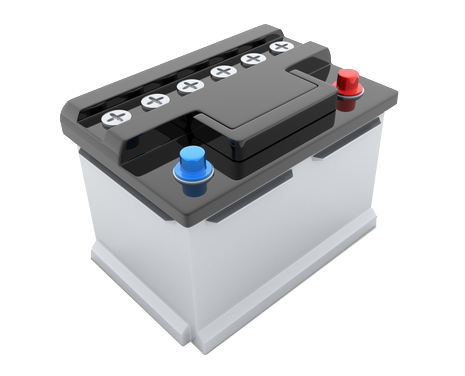 Making sure all interior lights are turned off when the car is parked for the night/day.
Taking longer car rides, which will help keep your battery healthy and fully charged.
Keeping all battery terminals clean by bringing your car in for regular battery inspections in Grand Prairie.
Steering clear of using electronics while idling.
When to Get a New Car Battery
If you find that your Ford-150, Taurus or Mustang is constantly in need of a jump start, it probably means it's time for a new battery. Other indications that should prompt you to have your battery replaced include:
Interior/exterior lights flicker
Battery warning light is on
Difficulty starting vehicle's engine
Swollen battery case
Bring Your Vehicle to the Pros
Don't just bring your car, truck or SUV to any auto repair shop in Grand Prairie, instead bring it to us for outstanding customer service and high-quality battery service. We also offer a variety of service coupons and free battery service to help you save.
To learn more about all the automotive services that we offer, please contact us or stop by our dealership. We are conveniently located at 701 East Palace Parkway in Grand Prairie. We look forward to serving you!
Service Hours
Monday

7:00AM - 6:00PM

Tuesday

7:00AM - 6:00PM

Wednesday

7:00AM - 6:00PM

Thursday

7:00AM - 6:00PM

Friday

7:00AM - 6:00PM

Saturday

7:00AM - 4:00PM

Sunday

Closed