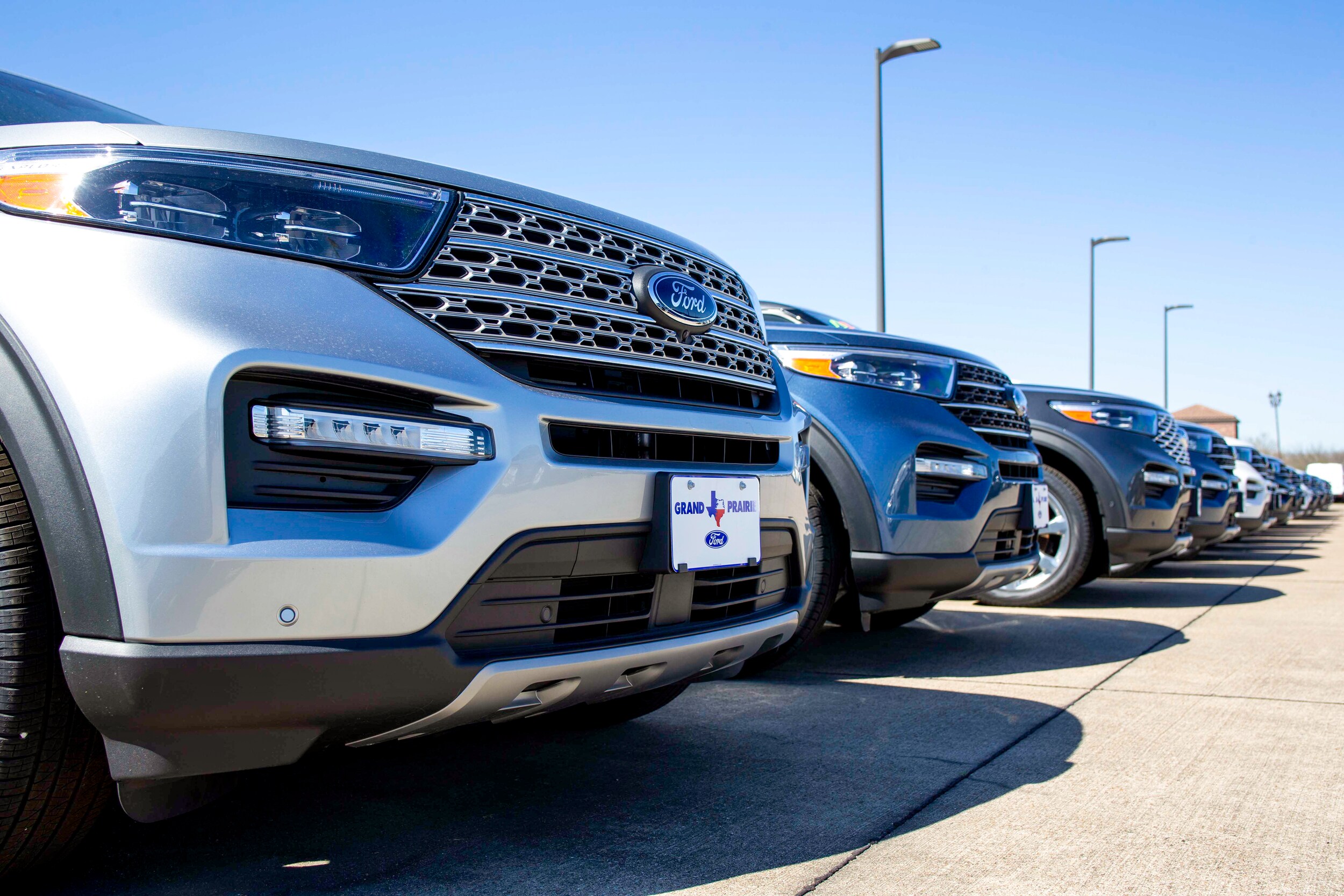 In the market for a car and wondering if leasing is the right option for you? Many have pondered this very same question. To help you figure out if a car lease is up your alley, we've included some benefits of leasing below, along with a list of questions you should ask yourself to figure out if leasing sounds ideal for your lifestyle. Read more to find out why car, SUV and truck leases are a growing trend.
What Is Car Leasing?
Leasing is a type of financing in which you're only paying for a portion of a car's worth. At the end of your term, you simply turn the car in or you can decide to purchase it. As long as your vehicle doesn't have excessive wear and tear, and you haven't exceeded your mileage, turn-in expenses can be avoided. Learn more about this in the Flexible Lease section below.
If you do decide to jump in, view our inventory to find Ford Explorer, Fusion and Escape leases in the Dallas-Ft. Worth area, along with lease plans for other Ford models! Trade-ins are accepted.
Top 5 Benefits of Leasing
Lower monthly bills and little to no down payment. Ford lease payments are generally lower than other types of financing because you're only paying for a portion of the car's value. In addition, there are often many promotions and incentives, including 0 APR finance rates, as well as zero-down payment options for qualified buyers.
Drive a new or newer car. When you enter a Ford car or truck lease at Grand Prairie Ford, you can step into a newer vehicle than you may have been able to afford if purchasing. Plus, you can drive a new car with the latest features every two to four years, rather than remaining in an older vehicle model.
Fewer maintenance and warranty worries. Not only do leased cars require less repair and maintenance; they're also typically still under warranty, covering you if a mechanical issue occurs.
GAP Protection is included for free with Ford leases in DFW. This is another excellent bonus of leasing a Ford car, truck and SUV. Not all manufacturers include GAP for free, but Ford includes it as standard. GAP is thrown in with every lease to help cover the outstanding balance if your vehicle is ever stolen or declared a total loss.*
Pay less taxes. Since you're only paying for the portion of the car's value that you use, you'll pay less for taxes.
Is Leasing Right for Me? Ask Yourself:
Do I have little to no money to put down and can't afford a high monthly car payment?
Or, do I simply desire the flexibility of driving a new car every few years?
Can I go without customizing my car?
Do I have a tendency to want to trade in cars after just a few years?
Am I a conscientious driver whose car rarely incurs dings or interior scratches?
If you answered yes to all of these questions, leasing a Ford car in the Dallas-Fort Worth area may be right for you.
Ford Flexible Lease Plans
The Ford lease program includes a variety of options to suit the needs of buyers on just about any budget.
Variety of short- and long-term leases, including 24-36 month terms.
Seven different mileage options ranging from 10,500 to 19,500 - If you know how much you drive per year, paying for more miles upfront will assist you in avoiding turn-in fees. You may also purchase additional miles if you anticipate traveling over 19,500 per year.
Advanced Payment Program - APP allows lessees to make all monthly lease payments upfront in one single installment to save extra money.
Additional Security Deposits - This permits drivers to make multiple deposits at lease inception, which helps reduce payments throughout the lease.
Grand Prairie Ford is proud to serve the Dallas, Fort Worth, Arlington, Grapevine and Irving areas. If you live nearby and are interested in Ford lease offers, contact our dealership today regarding current leasing incentives.
*With GAP Protection, as long as you have the insurance required by your lease agreement, you are only required to pay for the deductible and amounts owing (e.g., past due payments) at the time of an incident. Restrictions may apply. Contact Grand Prairie Ford for details.