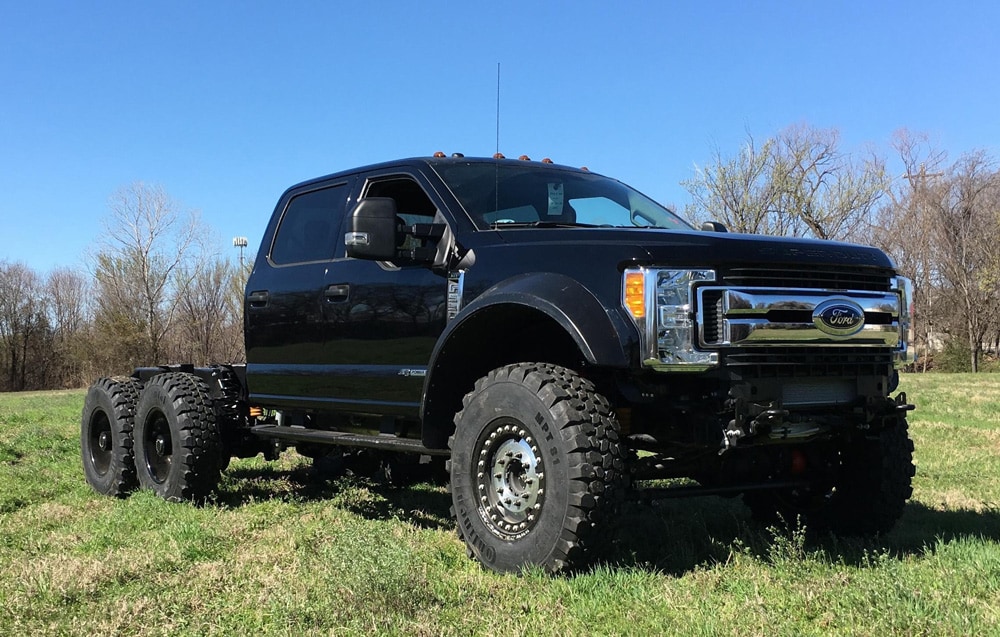 Military Technology for Civilian Applications That Require Extreme Traction, Stability and Clearance in A Low Profile Truck
The F-550 is "America's Ultimate Truck." Designed as a replacement for the Hummer H1 and the Unimog U300 clients and engineered to be up-fitted on All Ford's F-550 series trucks.
The F-550 SEVERE DUTY, by its name is built to simply be the best truck in the world for this weight class. No other truck can match the standard features of the F-550 SEVERE DUTY.