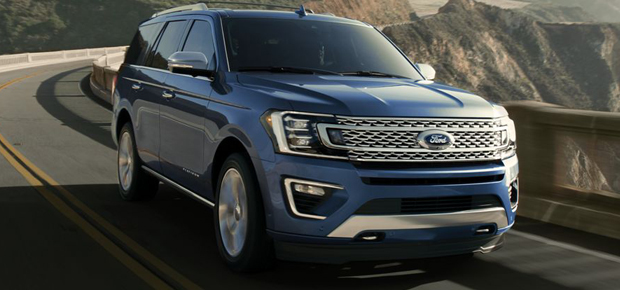 Is the end of your auto lease approaching? Our Ford associates in Grand Prairie are excited to welcome you back and are eager to tell you about your options at this time.
We understand that our Ford customers have their own needs and preferences to consider as they decide how to proceed, and we want you to have the flexibility to make a decision that is ideal for you. This is why we are happy to tell you about the end-of-lease opportunities that you can choose from. Make plans to visit with our Grand Prairie Ford team to satisfy your lease's final inspection requirement and to inquire about the opportunities that are available to you today.
Lease a New Ford
Your current Ford lease enables you to conveniently return your vehicle to us at the end of the term, and this gives you the great option to lease one of our new Ford models. This is a no-hassle way to take advantage of all of the incredible new features loaded into today's models. We may even have a few new additions to our model lineup that you may be interested in driving.
Whether you have decided that you want to lease a new Ford or you are ready to explore possibilities, you can conveniently review our inventory online today. We also invite you to visit our Grand Prairie dealership soon to complete the final vehicle inspection and to test drive a few of our new vehicles.
Extend Your Existing Lease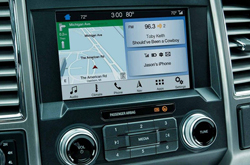 Our new Ford vehicles are impressive, but you may love everything about your current Ford. If you are not yet interested in taking home a new leased vehicle, a great option is to renew or extend the lease on your current car. This enables you to continue cruising around Grand Prairie in the Ford that you are already thrilled by, and it allows you to continue benefiting from an auto lease. Our sales agents can help you to explore lease options so that you can decide if this is a great possibility for you.
Buy Your Ford
If you are one of many satisfied Ford customers and are pleased by the reliability, style, power, and features of your vehicle, you understandably may be interested in keeping your Ford for years to come. Rather than extending your Ford lease, you may be able to pay the outstanding balance and buy your vehicle. You can appreciate the benefits of full vehicle ownership for many years to come. Our Ford team in Grand Prairie is eager to give you details about the end-of-lease choices that may be right for you, so contact us today for assistance.