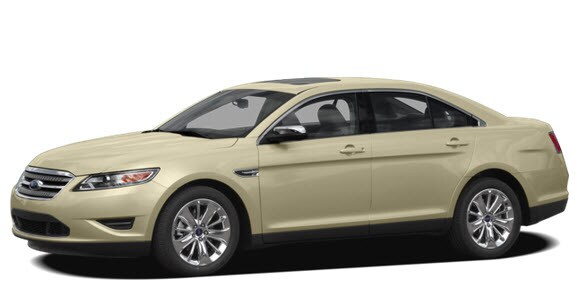 The time has come: It seems like only yesterday that your little one was crawling around on all fours, but now they're practically grown up and ready to get behind the wheel of a car. It may be scary to think about, but when you choose the right vehicle, you can have peace of mind that your child will be well protected if an accident occurs. Unfortunately, many parents don't purchase the safest vehicles for their teens, according to a study conducted by the Insurance Institute for Highway Safety, so the IIHS decided to put together a list of recommendations!
Unsurprisingly, several Ford models made it on the list of recommended used vehicle options for young drivers. Actually, when it came to how many times Ford was listed, the company tied for first place! So, without further ado, here are the Insurance Institute's top Ford picks ordered by price* from lowest to highest:
~$7,500 - 2008-2009 Ford Taurus X
~$8,700 - 2009 or later Ford Escape
~$9,100 - 2009 Ford Taurus
~$9,600 - 2007-2010 Ford Edge
~$10,200 - 2010 or later (built after Apr. 2010) Ford Fusion
~$13,500 - 2010 or later Ford Taurus
~$15,100 - 2010 or later Ford Flex
~$15,500 - 2011 or later (built after Feb. 2011) Ford Edge
*Prices are for the base model and lowest applicable model year. Data was collected from Kelley Blue Book on July 1, 2014.
When Grand Prairie Ford receives trade-ins, we periodically take in several of these models, so make sure you check out our used Ford inventory if you plan on buying a pre-owned car for your teen. The cars and SUVS listed above were selected based on several factors, the most significant of which included having standard Electronic Stability Control (ESC), excellent frontal crash test scores and low- to mid-range horsepower. The IIHS states that even though many of the models selected have high-horsepower engine options, it's best for parents to stick with the standard engine.