We believe it's essential to find forever homes for our furry friends in need. That's why Grand Prairie Ford chose to set up a pet adoption event during the month of love! The event was successful, and we were happy to see it impact the lives of everyone around. If you didn't have a chance to attend, we hope you'll make it for our upcoming pet adoption in May.
Eight Dogs Found a Home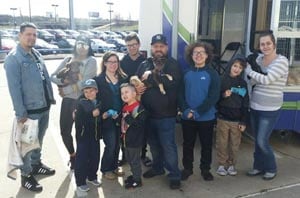 During our recent event, eight dogs were given a home and a family to live with. Many abandoned pets die at the animal shelter, and we gave eight wonderful dogs a new chance at life. Millions of animals enter pet shelters nationwide every year, so we were proud to do our part to help place these 8 lovable pups in new homes.
Eagerness in the Air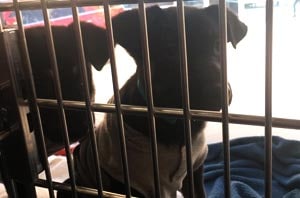 What we learned was how much support we had. When we announced the event, which was hosted on February 23rd, we told people that it would start at 10 am. However, we had one eager family that was already waiting for the event at 8:30 am.
Pet adoption has the advantage of costing you less than going out and getting a new pet. You don't have to worry about a first vaccination or the cost of spaying and neutering. In some cases, everything gets included in the price of adoption, and we were happy to see so many families take advantage of these benefits at our event.
The SPCA Truck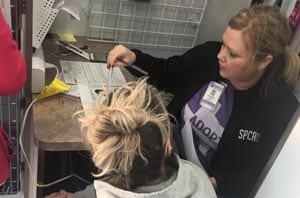 When we decided to put this event together, the SPCA Adoption Truck was there and prepared to help with the event. We have to say, this is a big deal. It goes to show that we even had support from the SPCA, and the advantage of this type of work is that you know you're helping animals who are desperate for loving homes. In some cases, these animals were abused or their owners passed away, and they went to a shelter. If someone hadn't come along and adopted the pet, the animal may have been euthanized, which is why we're so committed to holding these events and doing what we can to put homeless pups in loving homes.
Our Next Pet Adoption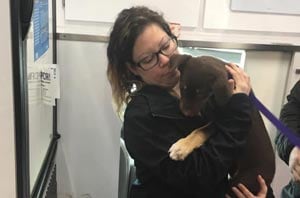 This event is intended for people who love animals, and want to see them live happy lives. Giving an animal a home can save their life or dramatically change it. That's why we have continued to put on this event, and we loved doing it so much that we plan to put on another one in May. We love helping animals and bringing happiness to the faces of our customers.
If you'd like to learn more about pet adoption events from Grand Prairie Ford, keep an eye on our upcoming newsletters or contact us to speak with one of our representatives about the event.