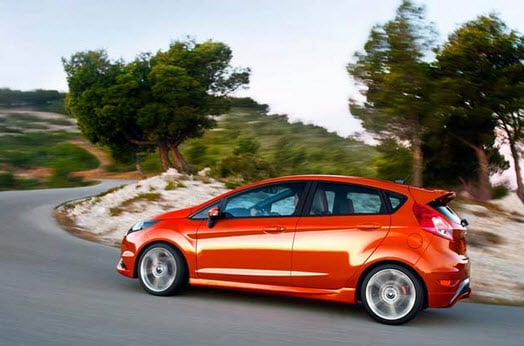 If you have a young car buyer at home who's in high school or college, these are things they'll likely consider when searching for their first or next car: Ford, fuel economy, value and style. According to MaritzCX, an independent research company, Generation Z drivers (ages 16 to 21) consider vehicles from Ford more than any other automotive brand. The company says Ford is the No. 1 brand considered by this group because of its fuel-efficient vehicle options, as well as its pricing and vehicle designs.
In addition, MaritzCX's study revealed that Generation Z shoppers are most interested in cars, rather than SUVs and pickup trucks, and Ford has several car options that appeal to young consumers. The research firm specifically found that drivers 21 and younger choose compact cars 41.1 percent of the time, like the compact Ford Focus for example. Following this, they opt for midsize sedans 14.7 percent of the time and subcompact cars 11.6 percent of the time. In these latter two segments, the Ford Fusion and Ford Fiesta fit the bill.
"Making decisions based on fuel economy and value explains why these buyers tend to shop brands like Ford, which builds vehicles that prioritize these attributes," said Chris Travell, vice president for strategic consulting at MaritzCX.