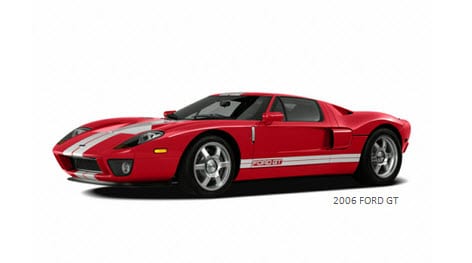 "Motor City Masters," a popular reality series on TruTV, is a spinoff of "Project Runway," but for car designers. If you missed the show's recent finale, Camilo Pardo, a former Ford designer and the man behind the design of the 2005-2006 Ford GT, was crowned the winner!
Over the course of the series, 10 vehicle designers and fabricators were asked to come up with new car concepts each week, and those with the least appealing designs were weeded out after each challenge. Camilo and designer Bryan Thompson were the final two designers and they went head to head for a chance to win the title of Motor City Master. In their final challenge, each was asked to come up with a clay model of a next-gen sports car, and then full-size mockups were created based on the concept models.
In the end, Camilo had the best design, which is no surprise to any of us here at Grand Prairie Ford. If you're familiar with the Ford GT, you probably know just how spectacular his work is! If you've recently missed the show, you can stream episodes on TruTV's website, and it's likely that reruns will appear on television, too.