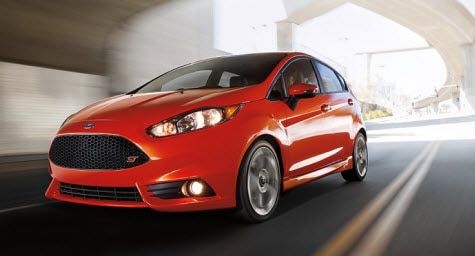 It was less than a year ago when the Ford Fiesta ST made its debut on the market, and in that short period of time, it has already won 22 awards for its incredible value, performance and handling. Due to this stunning feat, the Fiesta ST is officially Ford's most-successful subcompact ever and its drawing in new fans left and right, expanding Ford's loyal fanbase.
The Ford Fiesta ST's most-recent recognition to date is its inclusion on the 2014 Automobile Magazine All-Star list. It has also won the Small Call of the Year award from Esquire Magazine, the 2014 Compact Car of the Year award from Autobytel and the Houston, Hot Compact of the Year award from Culture Map, to name a few. With its incredible technology and low price, it's easy to see why buyers choose the Fiesta ST, and it's sure to keep gaining new followers.
"High-technology hot rods like Fiesta ST have helped make fast driving possible for buyers of small cars - even those with modest budgets," said Jean Jennings, editor-in-chief, Automobile Magazine. "It's a bullet on the road, with a turbocharged four-cylinder engine that sounds like a mini-Ferrari when flogged, supportive Recaro seats and clean shift action. Designed and engineered collaboratively by Ford's U.S. and European operations, Fiesta ST is a testament to the success of the One Ford global vehicle development philosophy."