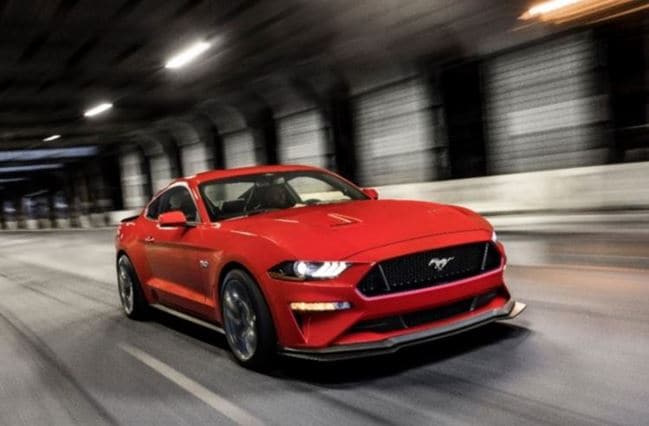 If you're already a fan of the new Ford Mustang, you're going to love this. Buyers of the sports car will now have the option of opting for the new Mustang GT Performance Pack Level 2. Offering a variety of signature design cues, the addition makes the iconic sports car even better.
The car comes equipped with a special chassis, antilock braking tuning, unique stability control, electric power-assisted steering, Brembo six-piston front calipers and a large radiator, all of which make this two-door cruiser ready to dominate any track. On top of these perks, the vehicle is also fitted with one-of-a-kind 19-inch wheels that work to enhance steering and handling.
"It will just beg you to go faster," said Cullen. "The car has lightning-quick response and never gives up grip," said Jamie Cullen, Ford supervisor for vehicle dynamics development.
Other enhancements over the Performance Pack Level 1 model include a 67 percent stiffer rear stabilizer bar, 20 percent stiffer front springs and rear springs that are a truly impressive 13 percent stiffer. These enhancements make it easier for the driver to take sharp corners with confidence.
Order your new Mustang GT Performance Level 2 model today from Grand Prairie Ford! In the meantime, come test drive one of the Mustang models we currently have in stock.