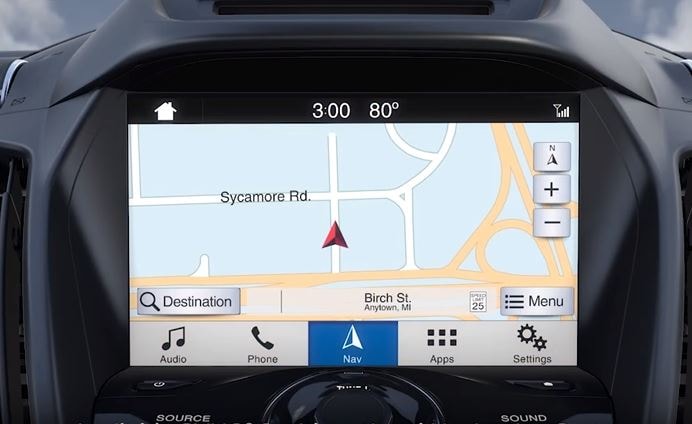 SYNC 3 is a feature-packed infotainment system that is found in more Ford models. With the optional navigation, it provides you with the opportunity to get directions to anywhere you want to go. The system allows you to stay connected and get more entertainment for your drives.
Is Pairing Your Phone with SYNC 3 Easy?
The SYNC 3 allows you to connect almost immediately. Plus, you have the option of connecting your smartphone to the system for even more tools. The system is accessible with the touchscreen. This allows you to simply press the button in order to interact with it more effectively.
The Interface is Easy To Navigate
There's a 'CONTROLS' button that allows you to enter an address or even change the route. You can also go to the 'MENU' in order to find out where you're at. You can see the full map to see where you need to go or go into the menu to get turn-by-turn directions.
Beyond navigation, you can follow the various 'AUDIO' and 'PHONE' settings in order to stream music and call any of your contacts. It will make your life easier while having access to everything you need while you drive. Talk to anyone you want through the speakers of your phone, keeping your hands on the wheel the entire time. Especially within audio, you can tap into the various apps on your phone to stream from more sources.
We Can Help You Explore Ford SYNC 3
When you want to check out SYNC 3 and all of the amazing features waiting for you in this system, stop by or call us. We look forward to showing you the technology in person.