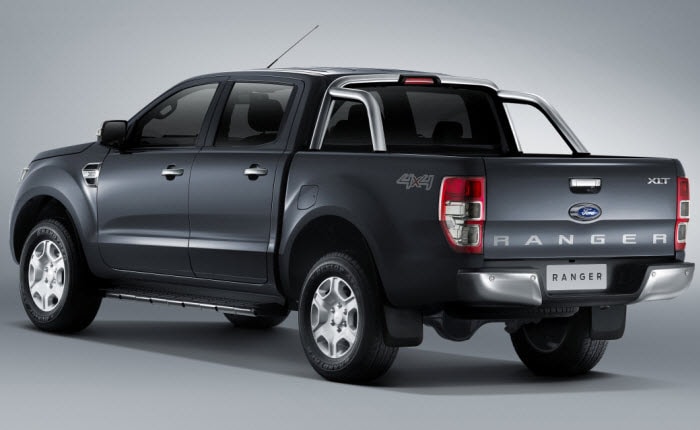 If you're one of many truck lovers who've missed the Ford Ranger since it was discontinued after the 2011 model year, some good news is in store. Unnamed sources have told the Detroit News that Ford plans on building the Ranger truck at its Michigan Assembly Plant starting in 2018.
Backing this news up is a response from Ford to Autoblog, which says the company is going to move production of the next-generation Ford Focus and C-MAX from the Michigan Assembly Plant to another undisclosed location, and that the company is in talks with UAW (United Automotive Workers union) leadership about the possibility of manufacturing other vehicles at its Michigan plant.
Other vehicles? Could it be the Ford Ranger lineup they're referring to? We hope so.
Like we said above, Ranger hasn't been offered in the U.S. since the 2011 model year. Though, sadly for us, it continued being sold in other countries, including the all-new redesigned 2015 Ranger that some speculated might come to the U.S.
One reason Ford may not have imported its latest Ranger model to the states could be the "chicken tax," which is a 25-percent tax placed on foreign-built trucks. Now, it looks like they're considering building the Ranger right here in America.
If it does make it to red, white and blue soil, we expect that truck shoppers will get many of the same features and powertrains as the model sold in other markets, which offers three engines including two turbo-diesels and one gas motor, and driver-assist technologies like parking assistance, lane-keeping assistance and adaptive cruise control.
We hope to hear more regarding the Ranger's possible return to America and will keep you posted via our blog!