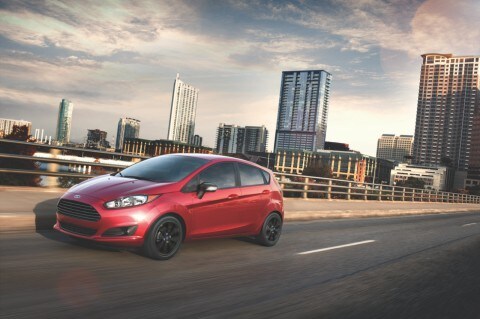 Kelley Blue Book has added the Ford Fiesta to its popular "Coolest Cars Under $18,000" list. This is the sixth time that the Fiesta has earned a spot on the list, highlighting its continued place as a go-to vehicle for young drivers looking for their first new car.
KBB's annual list has become widely popular with new car shoppers who want to know which cars provide a lot of bang for their buck. Those chosen for the list meet certain criteria that includes a fun and nimble driving feel, a functional yet sporty cabin, and an appealing price point.
"Cool sure has come a long way," says Jack Nerad, executive editorial director and executive market analyst for Kelley Blue Book. "Our annual Coolest New Cars Under $18,000 is one of Kelley Blue Book's longest-running lists, and it's incredible to see all of the amazing tech features and amenities you can get on an affordable car these days compared to a decade ago."
The Ford Fiesta is a perfect addition to the list, thanks to its various body styles, excellent engine options and high-tech interior features. To see the 2016 Ford Fiesta in Grand Prairie up-close, stop by Grand Prairie Ford and take this popular small car for a test drive today!