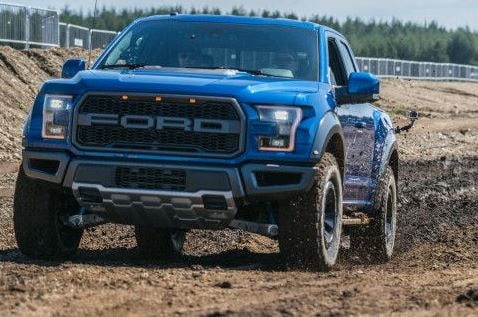 For a do-it-all truck that is ready to conquer roads, choose the 2017 Ford F-150 Raptor, which was recently named 'Best Pickup' in the Northwest Outdoor Activity Vehicle of the Year Mudfest. The accolade was awarded to the truck after two days of tough on-road handling and off-road testing courses driven by 28 members of the Northwest Automotive Press Association at Ridge Motorsports Park in Shelton, Washington.
"The pickups category was extremely tough this year," said Tuan Huynh, NWAPA Mudfest Event Chair., Northwest Automotive Press Association. "Ford F-150 Raptor won the hearts of our members for its prowess both on-road and off over two days of rigorous testing."
This isn't the first time the new Raptor has taken home a high honor either. It was also recently named Pickup Truck of the Year by FOUR WHEELER and Best Pickup for 2017 by Cars.com.
The off-road-oriented F-150 Raptor employs a specially tuned 3.5-liter engine, delivering an impressive 450 horsepower and 510 pound-feet of torque. Other off-road gear includes a reinforced frame, a special four-wheel-drive system, a long-travel suspension, flared fenders, skid plates and 17-inch wheels.
We currently do not have any F-150 Raptors in stock, however, we can order one and have it at our dealership in no time. We also have a large selection of F-150 trucks that are sure to suite your needs. Please contact us if you have any questions, and one of our friendly associates will be happy to answer all your inquiries.