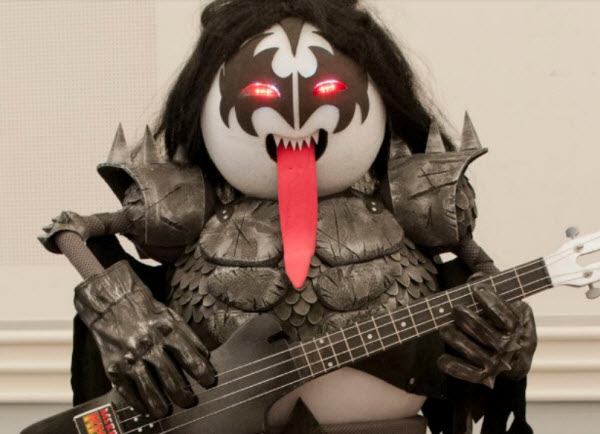 Ford's U.S. design teams went wild with snowmen in a unique holiday challenge this past November. Nine groups had fun constructing one-of-a-kind snowmen using Styrofoam, props and of course lots of creativity. As you can imagine, the brains behind Ford's innovatively designed vehicles came up with some awesome concepts.
The crew responsible for Ford's vehicle animations whipped up a steam-punker snowman with camera-lens eyes, while the designers who create Ford's vehicle interiors produced a trio of snowmen on an open sleigh. Check out the photos below to see these and other designs, all of which perfectly encapsulate the holiday spirit using an iconic winter figure - the snowman!
To spread some Christmas joy, Ford sent some of its design teams' snowman creations to two Michigan orphanages and a senior center, while others were displayed at Ford design studios.