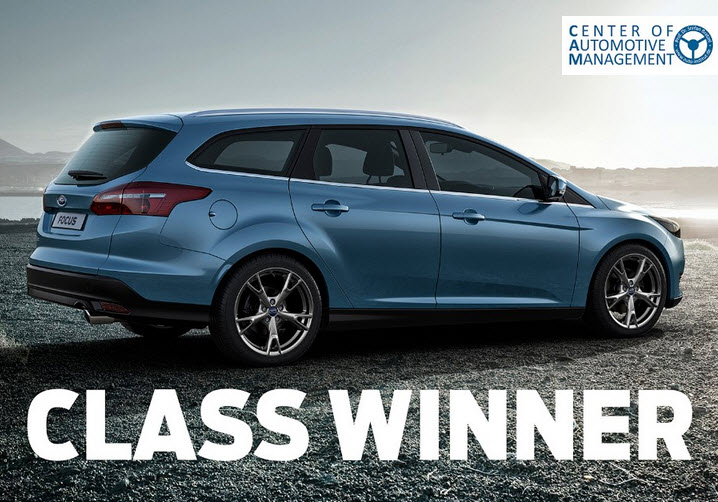 At the 10th annual AutomotiveINNOVATIONS awards in Frankfurt, Germany, Ford topped all of its classmates, winning the title of "Most Innovative Volume Brand 2015." Judges crowned Ford their winner based on the automaker's impressive new semi-autonomous driving systems and safety technologies. In addition, the jury was impressed by Ford's Electronic Stability Programme and ultra-efficient 1.0-liter EcoBoost engine, which happens to be a three-time "International Engine of the Year" award winner if you didn't already know. Along with the brand award, the new 2015 Focus won in its class!
AutomotiveINNOVATIONS took a look at 1,220 innovations from 53 different automakers and we were excited to hear that Ford was recognized as a leader among its peers. Regarding the awards, Joe Bakaj, vice president, Product Development, Ford of Europe, said: "Innovation has always been the lifeblood of Ford and it's more vital with the automotive industry entering a period of rapid technological advancement. The technologies we are introducing today are enabling a safer, more efficient and more connected journey."
You can experience Ford's innovations for yourself at Grand Prairie Ford, where the 2015 Focus and other tech connected vehicle models are on sale. Infotainment and driver-assist systems like SYNC 2 with voice controls, Ford's MyKey, blind-spot and lane-keep assist, and automatic parallel parking assist are featured in the lineup!